We are delighted to announce that 'The Ceiling in the Sky' by Cristina Schek has been unveiled by Dame Siân Phillips as the new W4 Fourth Plinth. Congratulations to Cristina and we are trilled by her success. We absolutely love her work of the forest nourishing our creativity and imagination, nature and art.
CHOSEN FROM NEARLY 500 ENTRANTS
Borrowed from the Fourth Plinth concept in Trafalgar Square, The Chiswick W4th Plinth is a rolling programme of temporary public art curated by Abundance London since September 2019. The first artwork to be displayed was a collage of music hall entertainers at the Empire Theatre, by artist Sir Peter Blake, a long time Chiswick resident.
Abundance London, who organise the choice and delivery of the community art works, received nearly 500 submissions from artists to show their work this time, which the jury whittled down to just 15. The 12 which met the technical requirements for the space were put to a public vote and they have received thousands of votes.
"It's awesome to be recognised for something that feels quite a lonely process" Cristina told us. "You are alone with your work, working away at it. You submit it, you are rejected, and you just have to keep at it. I am pretty jazzed about being chosen. It's humbling."
Karen Liebreich who runs Abundance London, the volunteer group which organised the installation, said: "Cristina's work perfectly symbolises the intersection between art and nature that Abundance also strives for."

"With this artwork, The Ceiling in the Sky, we go back in time to that pure wild wood that will eventually be urbanised and populated by some of the greatest creative minds in history. Within the canopy of the forest, we can see projections of their future imaginations. This is the fertile forest floor from where the creations of many artists could grow tall and strong, reaching up to the sky." says the artist, Cristina Schek
Cristina's work is shown internationally by the Cynthia Corbett Gallery. Recent shows were at London Art Fair, Art Miami and Palm Beach Modern and Contemporary and her nnext big show will be at Hamptons Fine Art Fair 13-16 July.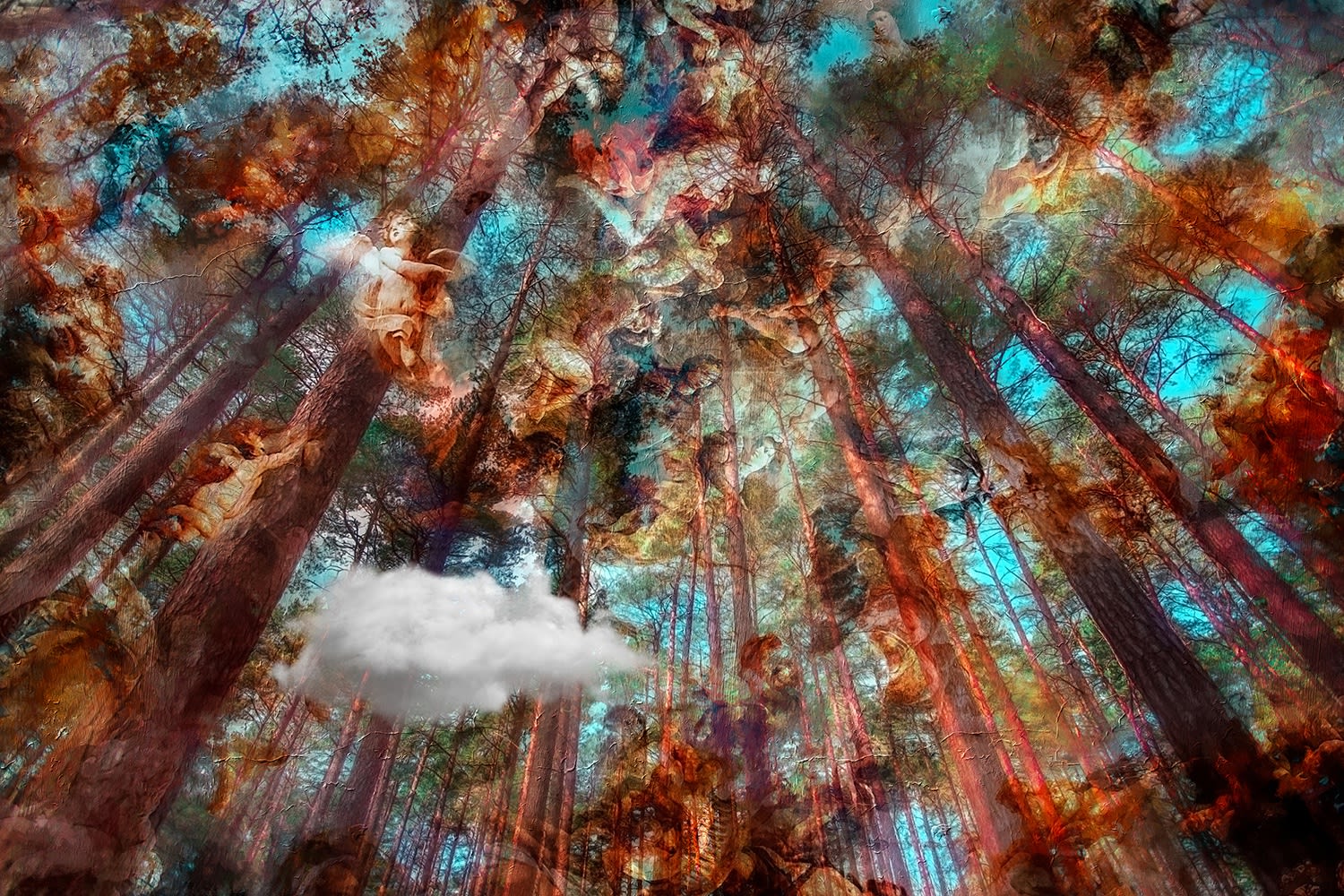 PRESS:
New Artwork Unveiled for the 'W4th Plinth'
The Ceiling in the Sky by Cristina Schek now occupies the 'W4th Plinth'
The Fourth Plinth for W4 April 2023
'The Ceiling in the Sky' by Cristina Schek Unveiled As The New W4th Plinth, Public Art Project Curated by Abundance London
Cristina Schek expune o imagine de mari dimensiuni in Londra